€ 316,80

Now that you're the proud owner of a Yamaha Super Tenere XT1200Z – or maybe have one o...

Compare

€ 179,-

Rowe Electronics PDM60 - Power Distribution Module - Fuse Block Replacement .Ideal to elim...

Compare

€ 448,80

AltRider Hemisphere soft panniers combine ultimate functionality and extreme durability to...

Compare

€ 306,90

The AltRider Hemisphere Saddlebag utilizes a rack-free design that was created with dual-s...

Compare

€ 66,80

Have you replaced your BMW OEM Lower Crash Bars with AltRider Lower Crash Bars but want to...

Compare

€ 26,80

Your mighty Yamaha Super Tenere is a capable machine, but you still want to protect its vu...

Compare

€ 39,50

Install the AltRider Side Stand Foot for the Yamaha Super Tenere to keep it from sinking o...

Compare

€ 169,40

The AltRider Luggage Rack for the Yamaha Super Tenere XT1200Z is greatly improved over the...

Compare

€ 316,77

Rocks and debris are no match for the AltRider Skid Plate for the Yamaha Super Tenere XT12...

Compare

€ 171,50

The AltRider Hemisphere Tank Bag was designed for trips to the store down the block to lon...

Compare

€ 113,80

The Yamaha Super Tenere is named after the notoriously rugged Tenere desert section of the...

Compare

€ 249,80

The Yamaha Super Tenere XT1200Z has become a definite contender in the ADV world and has d...

Compare

Own workshop & storehouse
Personal approach for every project
Quick & spot-on follow-up of orders

-4% Sale

199,95 € 191,95

Reinforcement for the OEM Crash Bars (from factory) for your R 1250 GS. Don't get caught u...

Compare

€ 192,80

This holster-only option of the AltRider Hemisphere Saddlebag adds extreme versatility to ...

Compare

€ 38,60

On the Super Tenere the sump drain plug is very exposed and susceptible to damage.

Compare

€ 5,10

With this kit you can easily re-position and re-mount your brake and clutch cables to allo...

Compare

€ 69,80

Keep your headers from dents and dings by installing the AltRider Header Guard for your bi...

Compare

€ 33,20

The side stand switch is a serious vulnerability of the BMW R 1200 /1250 GS, allowing your...

Compare

€ 45,80

Your big BMW engine commands respect off road and on, but you can help it retain that dign...

Compare

€ 76,80

The placement of the rear brake master cylinder on most motorcycles leaves it exposed to r...

Compare

€ 22,85

The BMW water boxer is a machine that lets riders take on expeditions across several conti...

Compare

€ 92,90

Kicked up rocks and debris from the front tire make the face of the engine a vulnerable pl...

Compare

€ 79,90

The average person takes 0.5 to 1 full second to react to hazards. Traveling at 60 MPH, a ...

Compare

-2% Sale

387,90 € 378,99

Protect your purchase optimally with these extremely strong Altrider crash bars. Well thou...

Compare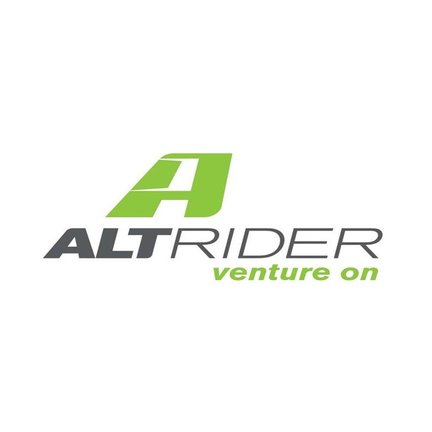 AltRider is a Seattle-based company providing accessories and gear for Adventure Touring motorcycles. We sell AltRider engineered products for the Adventure bikes from BMW's GS line, Suzuki, Kawasaki, the KTM Adventure series, the Ducati Multistrada 1200, the Yamaha Super Tenere XT1200Z, the Triumph Tiger 800XC and Explorer 1200, and the Honda V4 Crosstourer. We also offer proven products from other manufacturers.