-3% Sale

220,- € 212,50

Enduristan Blizzard saddlebags - Perfect fit for an enduro! Available in Small (12liter), ...

Compare

€ 64,80

Enduristan Tornado 2 pack sacks / rollbags - Simple & quick

Compare

€ 269,80

Enduristan Monsoon 3 sidebags - Maximum capacity - Maximum fun!. Fully adjustable to your ...

Compare

€ 49,80

Enduristan Base Packs XS - The universal luggage option. Fits virtualy anywhere; on your s...

Compare

€ 37,50

Enduristan Fender bag - Perfect for that inner tube or extra tools!

Compare

€ 145,-

Enduristan Hurricane rucksack - Available in 15liters and 25liters. Expandable with Addpac...

Compare

€ 35,30

Enduristan Tool pack - Every ADV rider needs a place to store his or her tools.

Compare

€ 119,90

Enduristan Tail Pack - Perfect fit on a luggagerack. Specially made for bigger ADV bikes

Compare

-4% Sale

22,90 € 21,90

Enduristan ROK straps 1400 - De ultieme straps om je bagage vast te maken. Once you get to...

Compare

€ 99,-

Enduristan Pannier Toppers - Perfect fit on any Alu panniers. Provided with hooks to fit s...

Compare

€ 49,50

Enduristan Rally Pack - Small and compact, fits straight on the fender of an enduro or cro...

Compare

-10% Sale

106,- € 95,-

Enduristan Sandstorm 4X - Small & compact, perfect fit for an enduro!

Compare

Own workshop & storehouse
Personal approach for every project
Quick & spot-on follow-up of orders

-8% Sale

119,- € 109,90

Enduristan Sandstorm 4H tanktas - Perfect midsize tankbag. With 7 liter capacity, its not ...

Compare

€ 19,80

Enduristan Bottle holster - Fuel & water on the go!
Fits every fuel- & water bottle up to...

Compare

€ 32,90

Enduristan Small parts organizer

Compare

€ 189,50

Enduristan Sandstorm 4E tankbag - The successsor to the legendary Sandstorm 2. Outfitted w...

Compare

€ 155,-

Enduristan Sandstorm 4S tankbag - 7-12liters, fully adjustable. With its 20cm width, it pe...

Compare

€ 25,90

Enduristan Inferno Heat shield - Keep the heat away from your saddlebags and panniers!

Compare

€ 16,80

Enduristan Luggage repair kit - No matter how strong your luggage, it stops somewhere. And...

Compare

€ 209,90

Enduristan Sandstorm 4A tankbag - Tailer made for the bigger adventure bikes! Perfect fit ...

Compare

€ 39,-

The Enduristan Hydrapak HP03, fits straight into the Hurricane 15liter or 15liter. Drinks ...

Compare

€ 9,50

Enduristan Family buckles - We must be fair, durability has its breaking point! Are you pl...

Compare

€ 18,90

Enduristan Isolation bag - Keep your filthy clothes seperated from your dry clothes

Compare

€ 27,-

Enduristan Addpack large - Extra capacity!

Compare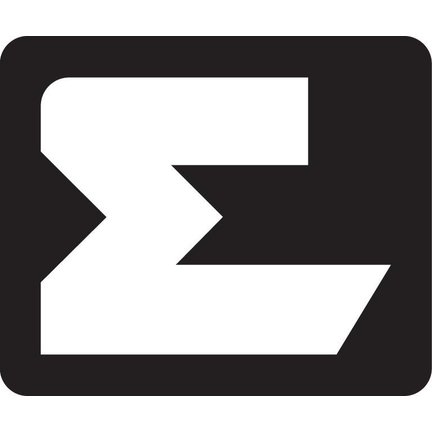 In Enduristan, equipment is made for a purpose. A bike overloaded with equipment you don't need for sure looks impressive, but apart from your petrol tank and your cylinders, volume doesn't bring much of an advantage.

Basically, when we are touring, we only take what we need. But that what we do take must fulfill its purpose without any compromise! And it must be a robust high quality product. We are not keen to offer the most products, we want to offer you the best products. Products, which deliver what they promise - wherever you ride!