NGK DR8EIX Iridium sparkplug F650GS / F650GS Dakar (Mono) 1993-2007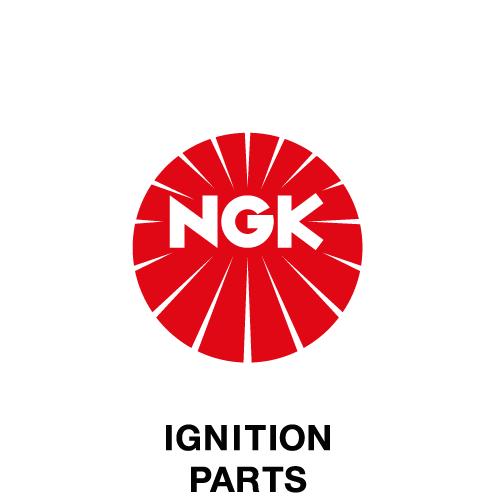 This sparkplug is suited for :
BMW F 650 GS, 2000 -2007
BMW G 650 GS, 2011 -2012
BMW F 650, 1993 -1999
BMW F 650 Strada, 1993 -2000
BMW G 650 Xchallenge, 2007 -2011
BMW G 650 Xcountry, 2006 -2010
BMW G 650 Xmoto, 2007 -2009
BMW F 650 Funduro, 1997 -2000
BMW F 650 CS Scarver, 2000 -2006
BMW F 650 Twin Spark, 2004 -2013
Why Iridium sparkplugs?
NGK iridium spark plugs currently represent the highest-quality technological solution. They feature an iridium-alloy on the middle electrode welded on in a special process using laser. One of the world's hardest metals, the precious metal iridium starts melting at a temperature of 2450°C and is therefore very resistant to spark erosion. By using it, the service life is doubled on average in comparison to standard nickel spark plugs.
NGK Sparkplugs
The NGK product range has the right product for nearly every engine and every demand!
Unique design to guarantee the best possible performance
Wide range of different heat ratings for high thermal endurance
High-performance spark plugs for the newest engine technologies
As the main source of power in any petrol engine, a spark plug performs an essential function: It is responsible for igniting the air-fuel mixture in the combustion chamber of petrol engines. This combustion process creates power, ultimately setting the vehicle in motion.
To make sure the combustion process runs smoothly, the spark delivered by the spark plug must ignite just before the piston reaches its highest point and the compression is at its greatest.
The quality of this ignition influences several factors which are of great importance for both the driving operation and the environment, including
smooth running, performance and efficiency of the engine as
decreasing harmful emissions
longer lifespan of the sparkplug